5 Make-Ahead Lunches That Don't Suck
When you want to cut down on eating out for lunch due to its expense and lack of healthy options, making your own healthy lunches ahead of time is the way to go.  You not only get to eat nutritious food, but you also get to hone your healthy cooking skills at the same time.  The following make-ahead lunches are perfect to take to work with you or stay at home and enjoy.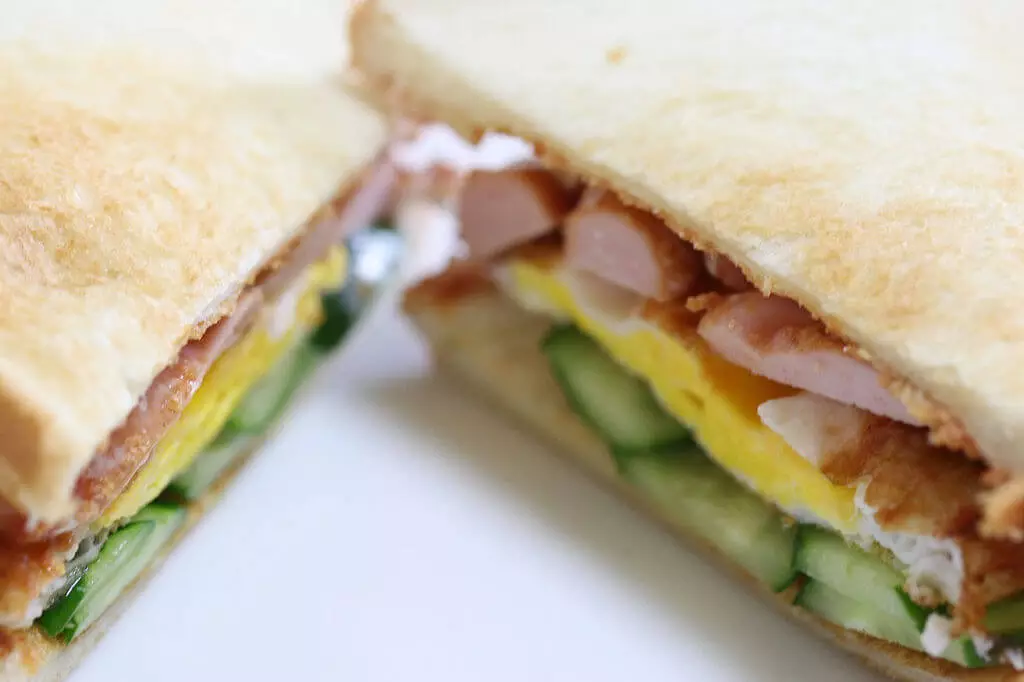 1.Roasted Sweet Potato Wraps with Caramelized Onions and Pesto
Ingredients:
2 to 3 peeled and diced sweet potatoes
2 to 3 sliced Portobello mushrooms
1/3 cup pesto
2 cups cut cherry tomatoes
1 onion, sliced or chopped
8 wheat or burrito wrap of your choice
¾ cup Parmesan cheese, grated
Smidge of olive oil
First, set your oven to 400 degrees and place your mushrooms, sweet potatoes, and tomatoes on a baking sheet. Add a smidge of olive oil on top of them, roll around to coat them some, and season with salt and pepper to taste. Roast for about 30 minutes and stir a couple of times during the roasting process. Check the sweet potatoes for softness before removing.
Next, caramelize the onions in a skillet with a tablespoon of olive oil. This may take about 30 minutes on low to medium heat.  In another skillet, place a wrap and let it get warmed on each side (about ten seconds). Now, place 2 teaspoons of pesto over the wrap and add your mixture of sweet potatoes, mushrooms, tomatoes, and onions. Put a bit of Parmesan cheese over top and close the wrap up.
You can refrigerate the wraps for a few days and take as needed for lunch. You can also place them in the freezer for a few months and take out when needed. Simply reheat in the microwave.
2.Open-Faced Chicken Salad Sandwich
Ingredients:
1 TBS shallot, minced
1 TBS mayo
1 TBS Greek yogurt
1 cup shredded chicken breast
A slice of bread of your choice
2 TBS raw pumpkin seeds
Mix together the shallot, mayo, and yogurt. Fold in the chicken breast. Place the mixture on the bread (toasted or fresh) and sprinkle pumpkin seeds on top.
3. Miso, Ginger, and Sweet Potato Soup

Ingredients:
1 teaspoon olive oil
1 chopped onion
3 to 4 minced garlic cloves
1 piece of peeled and sliced ginger
3 cups mashed sweet potato
3 TBS light miso
4 cups vegetable or chicken broth
½ cup milk
Salt and pepper to taste
Sauté the garlic and onion in the olive oil on a skillet until translucent. Add the ginger and bring heat to medium. Cook the ginger for a few minutes, making sure the onions and garlic do not overcook. Throw in the sweet potatoes and miso and continue cooking until the mixture is warm. Add your broth and simmer on low for about 5 to 7 minutes. Now, to get the soup creamy you can either use an immersion blender or transfer mixture to a blender and puree.  Put the soup back into the pan and warm it up, adding the milk and salt and pepper. Whisk in milk to get it to your desired consistency.
4.Roasted Black Bean and Vegetable Burritos
Ingredients: (for 8 burritos)
1 head broccoli
1 head cauliflower
1 onion
1 carrot
1 TBS olive oil
1 cup brown or white rice
1 can drained and rinsed black beans
1 to 2 cups cheese, shredded
8 tortilla shells
Set your oven to 450 degrees. Get a baking sheet out and place parchment over top.  Chop up your cauliflower, broccoli, carrot, and onion into small pieces. Place them in a bowl and toss with the vegetable oil, coating them well. Place them on the baking sheet and roast them for about 15 minutes.  Prepare your rice.
Now, to get your burritos ready, on top of your tortilla shell, put down ¼ cup of cheese, ¼ cup of rise, ¼ cup of the beans, and ¼ cup of the vegetables. Fold the burrito, wrap it in tin foil, and put in the refrigerator. It's best to eat these within one day of making them, as they tend to get soggy after that. You can put these in the freezer for a month or two as well. To reheat them from the fridge, put damp towel over them and microwave them for about 1 minute. Feel free to add sour cream and salsa to the burrito.
5. Cajun Tuna Sandwich
2 cans tuna fish in water
¼ cup mayonnaise
3 hard-boiled eggs, chopped
¼ cup celery, chopped
2 TBS sliced scallions
1 teaspoon Cajun seasoning
Pepper to taste
Slices of bread of your choice
Two lettuce leaves
Mix the tuna, mayo, eggs, celery, scallions, and seasoning all together. Lie your bread down, put your lettuce leaves on the bread and then put the tuna mixture on top.  If you want to have this for lunch on another day, wait until the morning of the particular day to assemble the sandwich and then put in a baggie or container to take to work.